Company
About AmmoSquared
We support gun owners and the second amendment through a modern ammo purchasing and delivery service.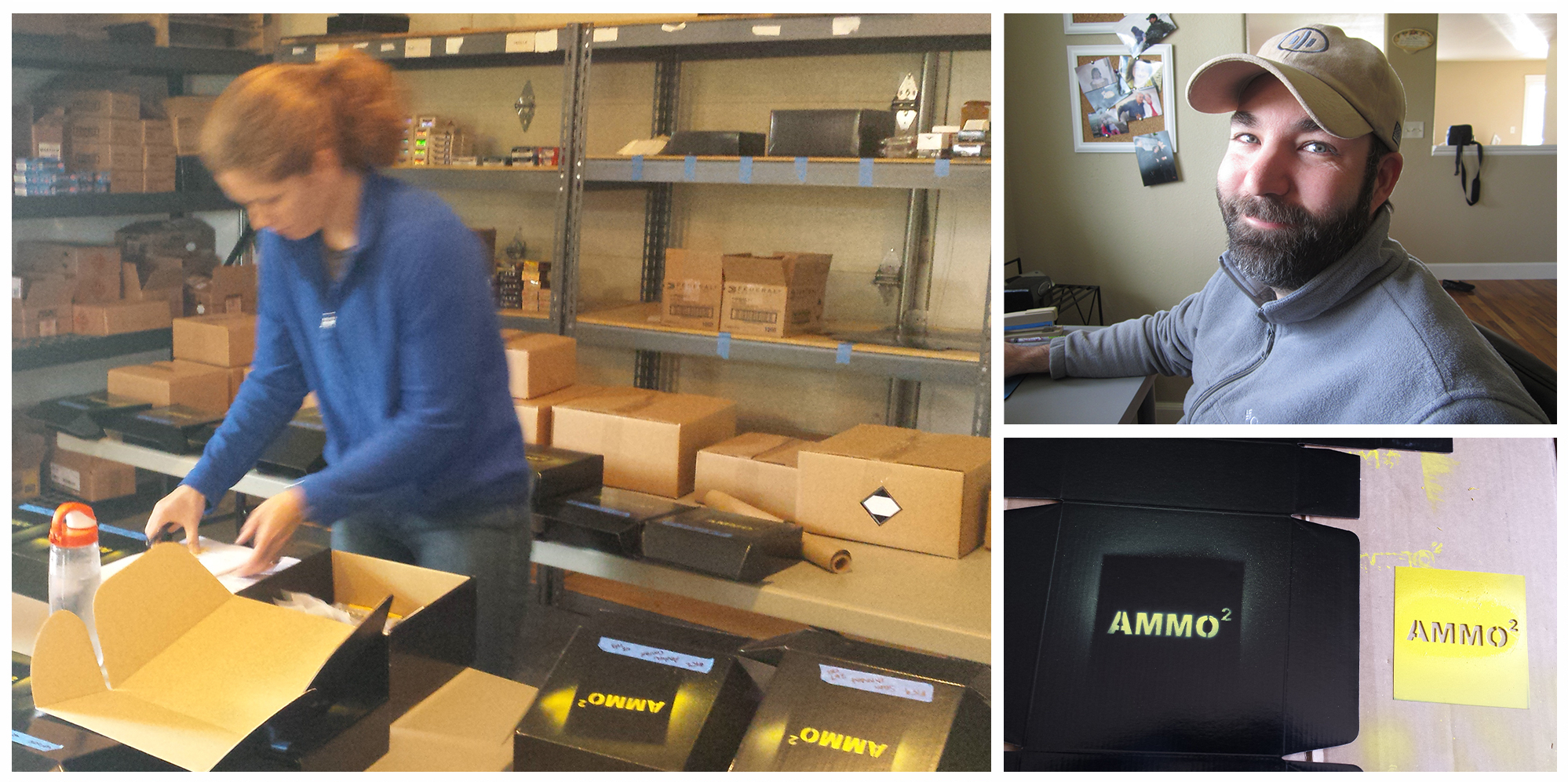 2015
You're witnessing a true American Dream in the making. Starting out of their garage in 2015, Dan and Danielle Morton saw a way to simplify the purchase of ammunition... customers should be able to buy ammo over time like funding a savings account. With that idea AmmoSquared (AMMO² for short) was born.
In September 2015, AmmoSquared LLC was launched with just 4 calibers: 9mm, 45 ACP, 223 and 308 Winchester. The first customer signed up in November and it was soon off to the races. Each month, the couple would add new offerings to the growing list of calibers until there were dozens, and eventually hundreds of different calibers and variations


2016
While the first website wasn't user friendly but it was just good enough to get the message out there and have forward thinking customers sign up for this new "ammo accumulation program".
Through word of mouth and some internet influencers, AmmoSquared was able to grow to just over 600 active subscribers by the end of 2016.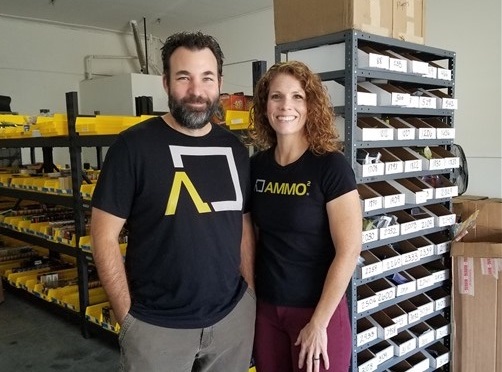 After two years of working from their garage, the husband and wife team moved to 1500sf of leased commercial space in Nampa, Idaho in order to better store, receive, and ship ammunition. During this time, they also added the ability to purchase special one off items such as magazines and limited ammunition types not found in the subscription model.
2018
Business continued to ebb and flow but was still a part time venture for the couple. After two years with the subscriber count more or less the same as 2016, Dan and Danielle made the difficult decision to take the leap and devote more energy to the growth of AmmoSquared. In September 2018, Dan quit his job in corporate product marketing and devoted his attention to the company full time while living off of credit cards and a dwindling savings account.
2019
With more focus on growing the company, it wasn't long before the couple outgrew its early website and set out to build a new one. In order to do this, Dan and Danielle teamed up with Chris Corriveau and Clay Knight and formed a new company (AmmoSquared Inc. a Delaware C-Corp) in order to raise capital and lay a proper technological base for the future.
On Thanksgiving 2019, the newly formed company launched a public crowdfund offering on Wefunder.
The equity raise closed in April 2020 with $300k from the crowdfund campaign as well as another $100k from a handful of separate accredited investors at a $4.49m valuation. With these additional funds the company was able to begin to scale the business through larger ammo purchasing and start the design of the new web application.
During 2020, demand for ammunition spiked significantly around the country as store shelves started to get cleaned out. During the months of July and August the company added 1,000 new subscribers each month! This was a huge increase and necessitated more warehouse space. Active subscribers broke 3,000 in August.
In September, the company moved into a new 7,500 sf climate controlled building in Nampa - just around the corner from the previous location. The company also hired three new employees to help with the customer service and shipping volume.
2021
After a year of planning and development, this year saw the launch of our brand new custom web app on February 19th. AMMOSQUARED 2.0 was released. It was a huge departure from the old design and laid the groundwork for future functionality and enhancements.
[You Are Here]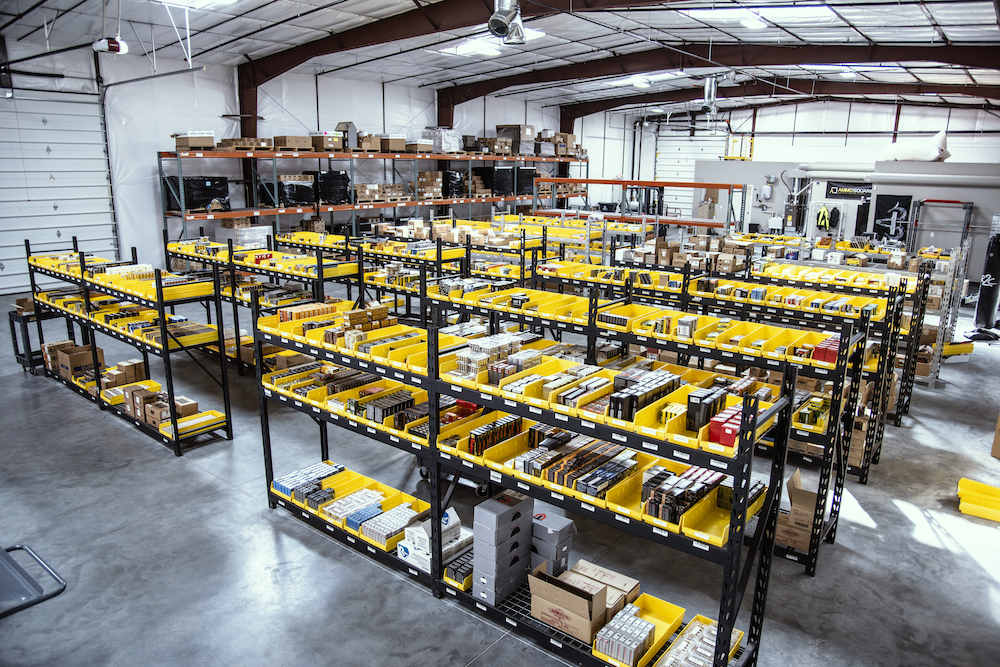 The Future of AmmoSquared Inc.
The company will continue to roll out new features and functionality on the AMMOSQUARED 2.0 platform. Future plans include the ability to purchase reloading and cleaning supplies via the AmmoSquared subscription model, as well as one off purchases of gear type items such as magazines and other gun accessories.
In the years ahead the company will be looking at adding additional warehouses in other parts of the country to speed up delivery and lower shipping costs. Each new vendor relationship will bring different types of ammunition that can be included in customer shipments. There may even be non-ammo partners that want to join the AmmoSquared family to add more value to customer boxes. The future is wide open.
Meet our leadership
Our people are the magic of what makes AmmoSquared possible.
Dan Morton

Co-Founder / CEO

Danielle Morton

Co-Founder / Operations

Chris Corriveau

Co-Founder / CTO
Ready to get started?
Open an account and always have ammo there when you need it.