Set it and Forget it

Easily sock away ammo every month so you'll have it when you need it.

Budget Ammo Purchases

Set your ammunition budget to suit your lifestyle. A little or a lot.

Buy and Sell on Demand

With a click, easily sell ammo you don't need and buy more of what you do.

Free Shipping

Shipping ammo is expensive. Get Free Shipping on crates over $250.
Pick a Caliber
We group by gun type to make the process new shooter friendly.
Over 200 calibers available!
Subscribe to common or hard to find calibers.
" The AmmoSquared team has been more than helpful and the quality of ammo was exactly what I was looking for, delivery was fast and easy. I recommend it to anyone and everyone. "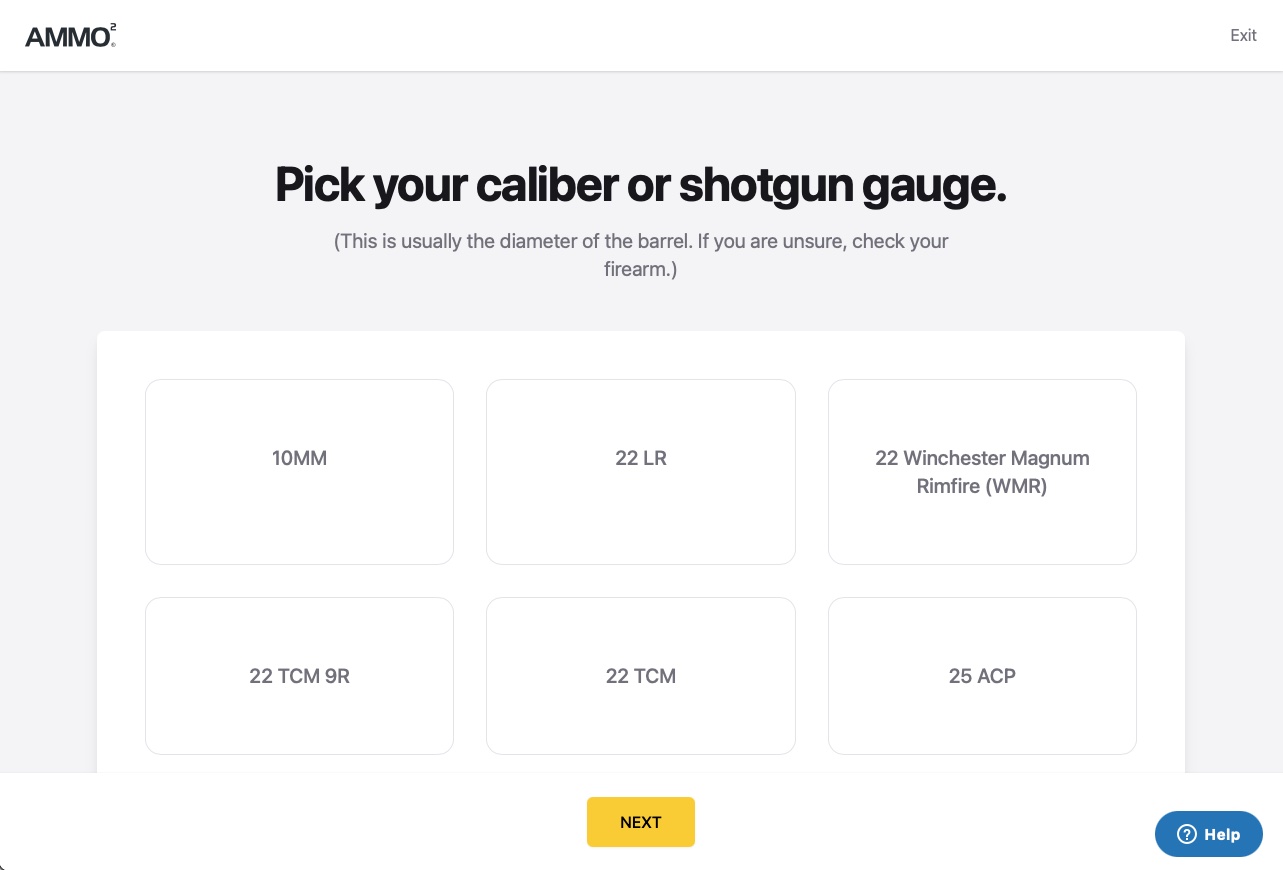 Select Your Purpose
We've distilled how ammo is frequently used to just four main categories or "purposes":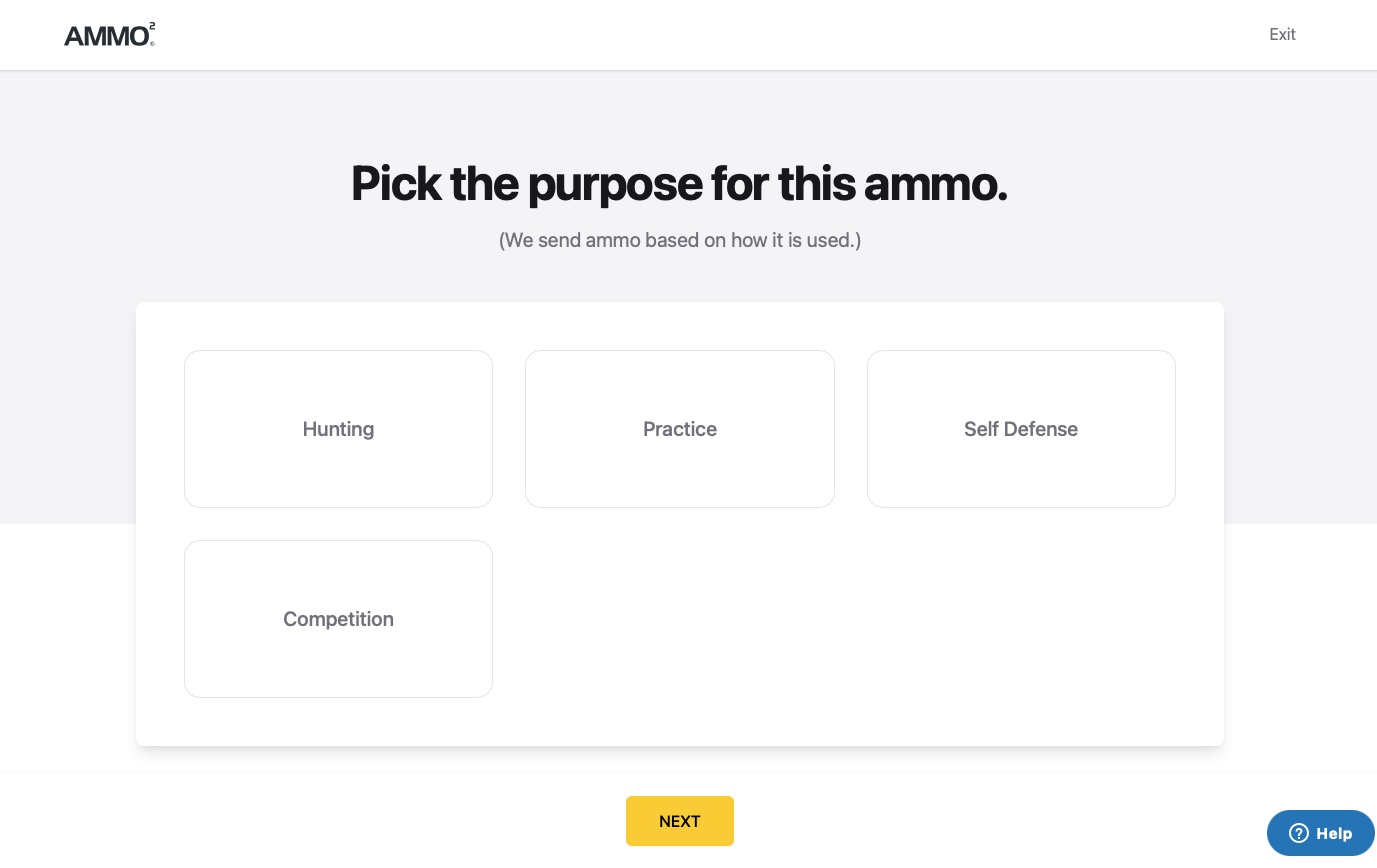 Step 3:
BUDGET AND BILLING CYCLE
Set an Ammo Budget
Set a budget for your crate then fine tune what percent goes toward each caliber from 1 to 100%.
Manage your budget, stop, or skip anytime.
Flexible billing cycles: weekly through quarterly.
" So glad I recently found out about their ammo subscription service. Nice people, great company. I like their philosophy which is, think of it as a 401k for ammo. "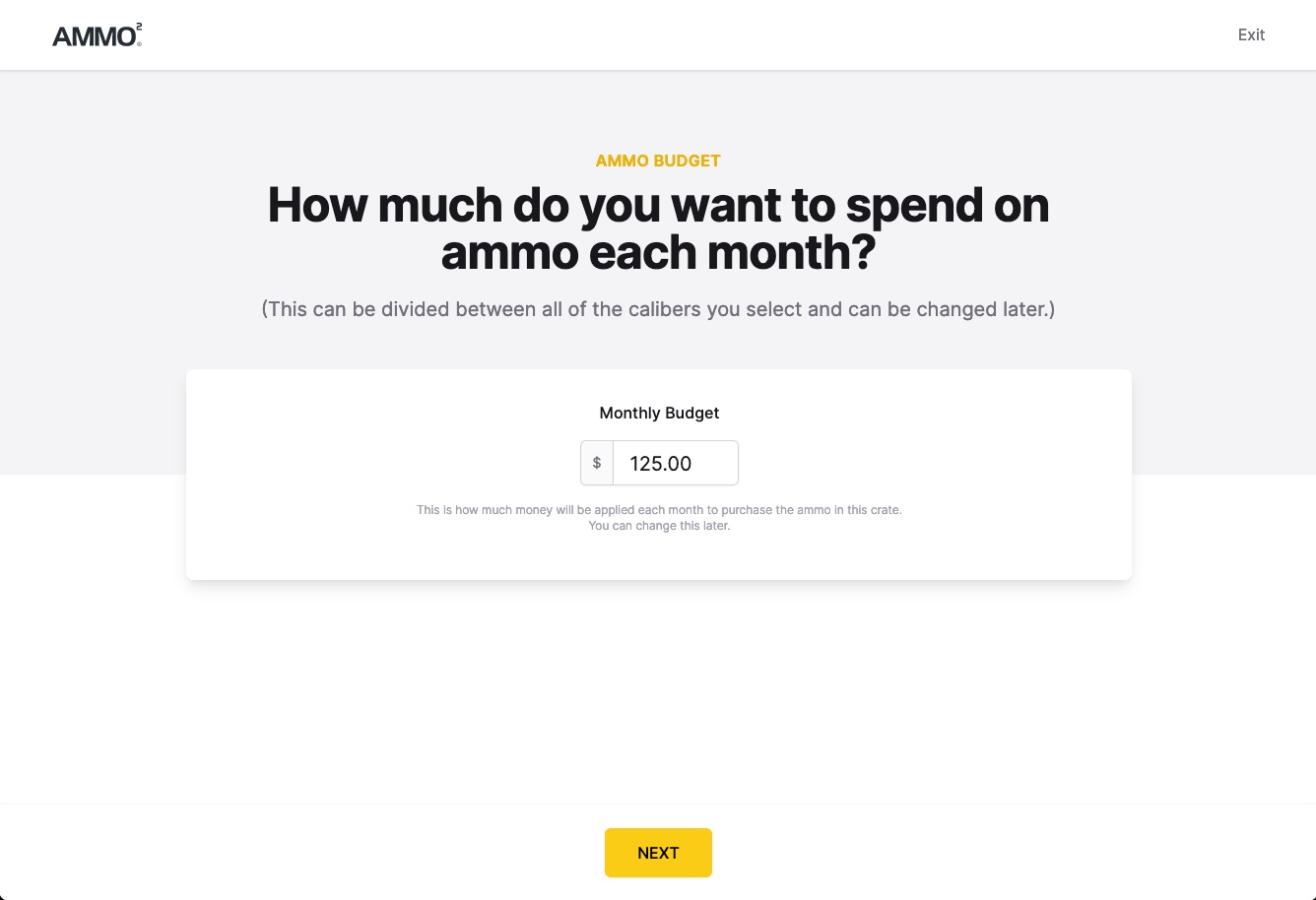 Step 4: STORAGE AND DELIVERY
Add a Shipping Trigger
Get your ammo shipped with the push of a button, or get notified when your inventory reaches a certain point using a variety of criteria: Round Count, Time Based, Value of Crate, Store and Hold.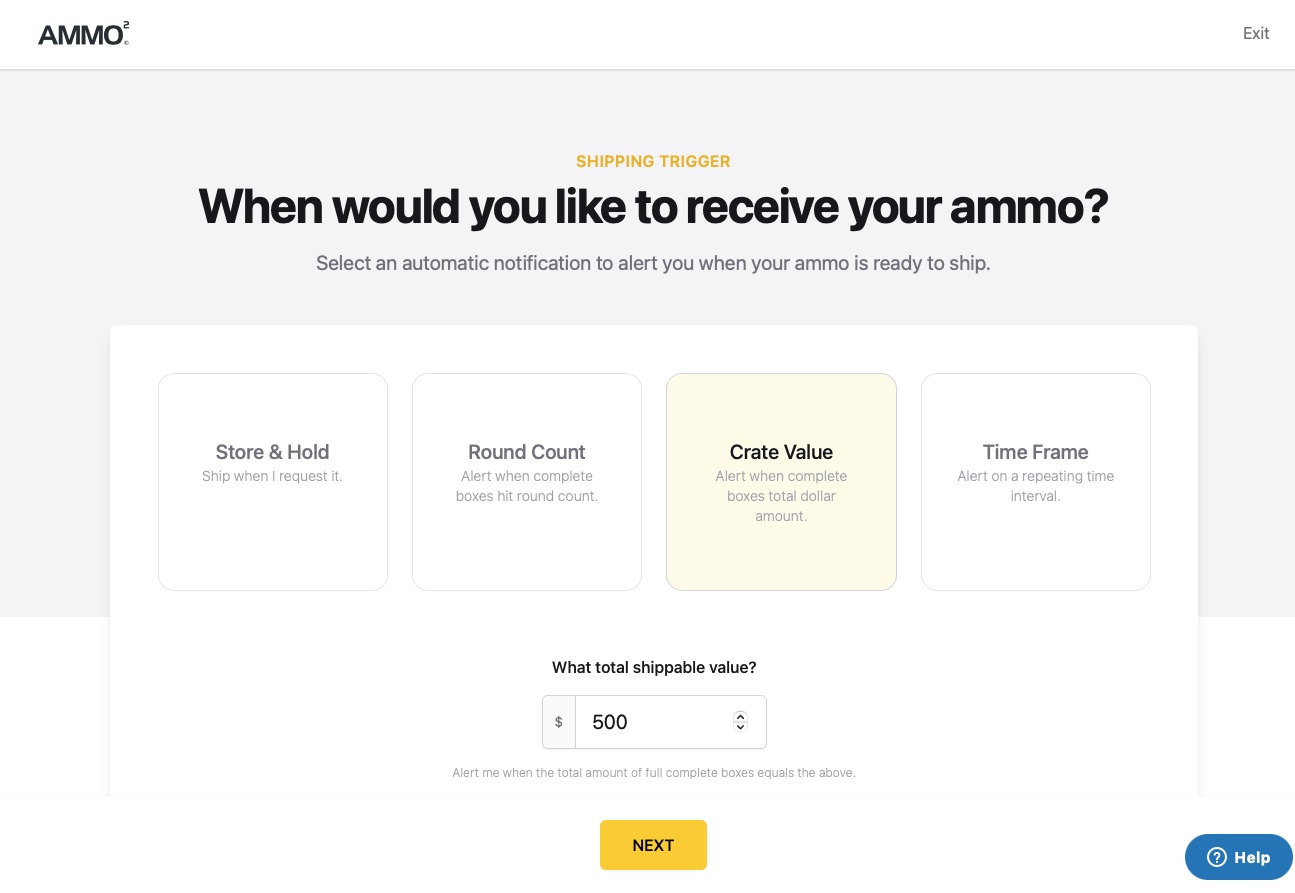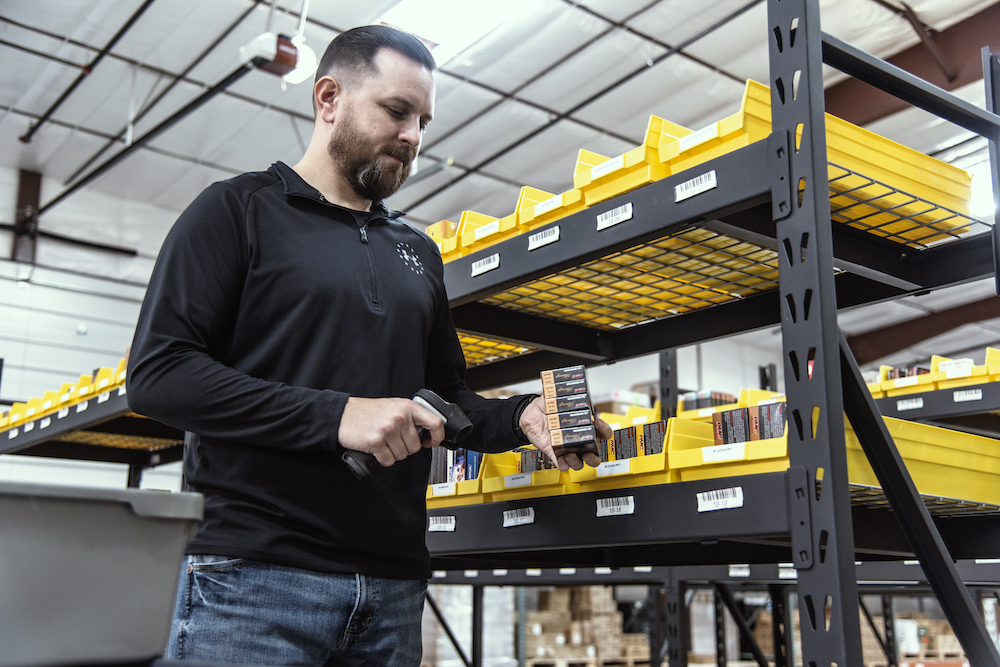 In 2015 we started with one goal in mind
Simplify Ammunition Ownership
Buying ammo shouldn't be complicated or costly. AmmoSquared makes it easy to stay within your budget and always have ammo on demand that fits your shooting needs.
Our unique approach provides gun owners with a supply of factory ammunition that is building up in the background and safely stored off-site (in an "ammo piggy bank") until needed. Unlike traditional options, ammo stored with us can be managed online and delivered with the click of a button - on demand, for truly effortless ammunition ownership!
8.3+ Million Rounds of ammunition shipped.
131+ Tons of ammo shipped.
Recent reviews
Steven L
/ CUMBERLAND, OH
Love the rounds i got so far
01/26/2023
Nich M
/ EL DORADO, AR
This is the handiest way to keep a rolling stock of the ammo I'd be impulse buying, anyway. Getting to try loads I haven't seen before is fun. Found a new 5.56 I'm gonna load in my defensive mags.
01/26/2023
Michael M
/ WASECA, MN
4 months at $100 per month split between .223 and 300 Blackout defensive ammunition. Took 11 calendar days to get here with a day or two weather delays. I would prefer at least 3 box's (60 rounds) minimum per SKU. I look forward to the next shipment.
01/25/2023
Charles A
/ PITTSBURGH, PA
I like that I get ammo in the mail every so often.
01/25/2023
Show more reviews
Frequently Asked Questions
Can't find the answer you're looking for? Reach out to our customer support team.
How do your prices compare with the store?

Our prices are very reasonable and lower than retail store prices. Even during the ammo shortage our prices are well below those charged by many online retailers. Our goal is to provide a blend of quality ammo at a fair price.

Can I get my ammo any time?

Yes! At any time on your account dashboard, you can request a shipment. You can do this even if you have an active delivery trigger. Your trigger will simply reset to reflect your latest shipment. Learn more about Shipping Triggers

How do I cancel if I'm not satisfied?

You can cancel a subscription at any time from your customer dashboard. There is no contract. If you have accumulated ammunition with us you'll need to figure out what you want to do with it: ship it and/or cash out any remaining rounds. Learn more

Can you ship to me in CA, IL, NJ, MA, etc...?

Yes we can. We can ship ammo to nearly every state, however some states have special requirements that must be followed, such as providing identification or shipping to an FFL dealer (CA only). Read more about specific state requirements. Learn more

Am I just going to get junk ammo or reloads?

We only ship high quality factory new ammo. Our largest supplier is PMC for popular rounds (223, 9mm, 45 ACP, etc) but we try to include as wide a variety of brands in our shipments. We do not manufacture our own ammo, nor at this time, do we sell reloaded ammo.
Ready to get started?
Open an account and always have ammo there when you need it.